Sennheiser x Fischer Amps
FA 500 Custom
The best of two brands combined in one custom in-ear monitor.
.. Order now ...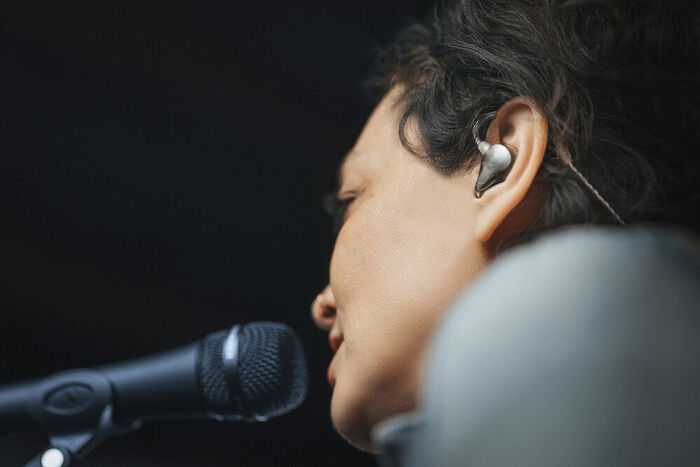 Outstanding sound with custom fit
The FA 500 Custom in-ear monitors combine Sennheiser's TrueResponse® technology with Fischer Amps' custom-made housings. Comfort and perfect fit meet reliable sound purity.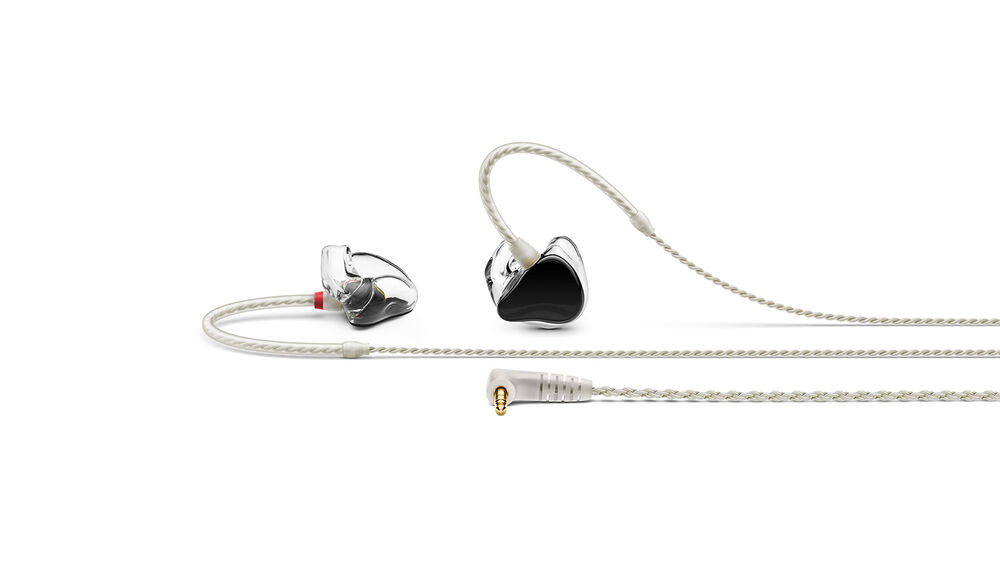 Features
Ultra-lightweight, customized acrylic housing and ear mold design for perfect, secure fit and consistently high sound isolation, with excellent wearing comfort and steady sound
True phase linearity due to the single 7 mm TrueResponse® transducer covering the entire frequency range
Virtually distortion-free with only < 0,08 % total harmonic distortion
Reliable audio reproduction even at maximum SPL
Replaceable, twisted-pair connection cable with excellent structure-borne noise resistance, rotatable shock-proof plug connection
Hear more, with more accuracy, using the Sennheiser TrueResponse® transducer featuring ultra-low distortion and a smooth, wide frequency response
Forget you are wearing them. With Fischer Amps' molds customized to your ears, and the natural, smooth sound of the components, you can use the FA 500 Custom in-ears for extended periods of time with less fatigue and increased wearing comfort
Perform without limits, we've got your back. Reliability and service from Fischer Amps and Sennheiser are committed to keep your in-ears in service longer
Uncompromised sonic accuracy by Sennheiser TrueResponse® technology
The single wideband transducer, which is only 7 millimeter in size, covers the entire frequency range. Phase incoherency - occurring with multi-way driver systems - no longer exists. Only this technology enables sound reproduction with near-zero distortion even at maximum sound pressure; achieving up to a 100 times lower harmonic distortion than balanced armature drivers.
The sound signature of the FA 500 Custom enables a sound reproduction which allows hearing in the finest nuances.
Unique fit – yours
The FA 500 Custom are customized in-ear monitors based on the anatomical shape of your ear and the auditory canals. They are uniquely tailored to your ear shape and therefore provide perfect sound isolation from ambient noise, thus a far superior listening comfort and a stable but pleasant wearing experience during the entire performance.
Individual style desired?
No matter whether rather discreet and inconspicuous or unusual and eye-catching, customize your FA 500 Custom according to your own wishes with a range of color finishing, at no extra costs. Even special wishes and designs (e. g your band logo) can be realized. For this, simply contact Fischer Amps. We will be pleased to give you guidance.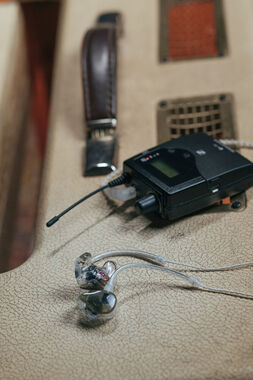 Our Guarantee
Our shared priority at Sennheiser and Fischer Amps is your satisfaction. Which means we stand by our products 100%. We are confident you will have a great experience with your FA 500 Custom, but just in case: If you have a problem, we will solve it. We'll repair or replace the In-ears monitors free of charge within our two-years warranty.
Uncomplicated. Fast. Personal.
Just reach out to Fischer Amps. We're here for you. Satisfaction. Guaranteed.
In-ear monitoring starts with the right transducer technology
A single unimpeded sound source coupled directly to the ear offers the greatest potential for the most natural, powerful, and highly nuanced audio experience, as compared to multi-way systems found in many loudspeakers and conventional IEM systems with balanced armature drivers.
In multi-way systems, crossover in individual frequency ranges of the sound source for bass, midrange and treble frequencies leads to phase coherence problems and thus to a compromised sound quality. In addition, balanced armature drivers have a significantly higher degree of distortion than a dynamic driver.
To solve this problem Sennheiser engineered the key component called the TrueResponse® technology, made of a precision-crafted broadband transducer that covers the entire spectrum, enabling maximum dynamics with the lowest distortion factor.
For us, the heart of any in-ear monitor design is the smallest element - the transducer - that makes the biggest difference, especially in the small, confined space of the ear.
Since Stage monitoring is the decisive factor for a good performance
Made for the performers on the big stage, and the crew that keeps the show running behind the scenes.
The FA 500 Custom is the reference piece to create a perfect mix and the reliable tool that meets the highest requirements – in live shows on stage or side wing, at the FOH or for recordings.
Precise, cleanly resolved sound and perfect fit gives you freedom to lose yourself in the performance, to focus on the business of music production whether you're performing or mixing.
If you are a performer, a monitor engineer, backline, or system tech, the FA 500 Custom is built to deliver consistency and reliability, gig after gig.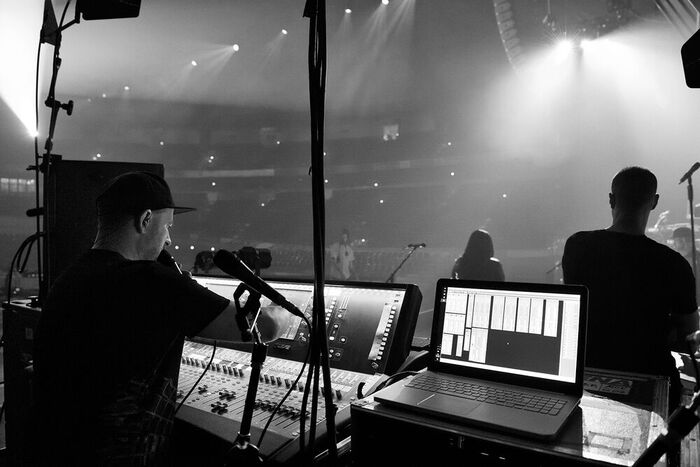 Sennheiser x Fischer Amps
The partnership
Leveraging nearly 100 years of combined audio expertise, German audio companies Sennheiser and Fischer Amps have teamed up to create in-ear monitors that deliver uncompromising sonic accuracy, fit and performance.
Motivated by and together with our customers, the FA 500 Custom in-ear monitors were born, mating the sonic perfection of Sennheiser's TrueResponse® transducer technology with Fischer Amps' precise, custom-fit enclosures that provide the level of comfort and isolation that professional artists and sound engineers demand.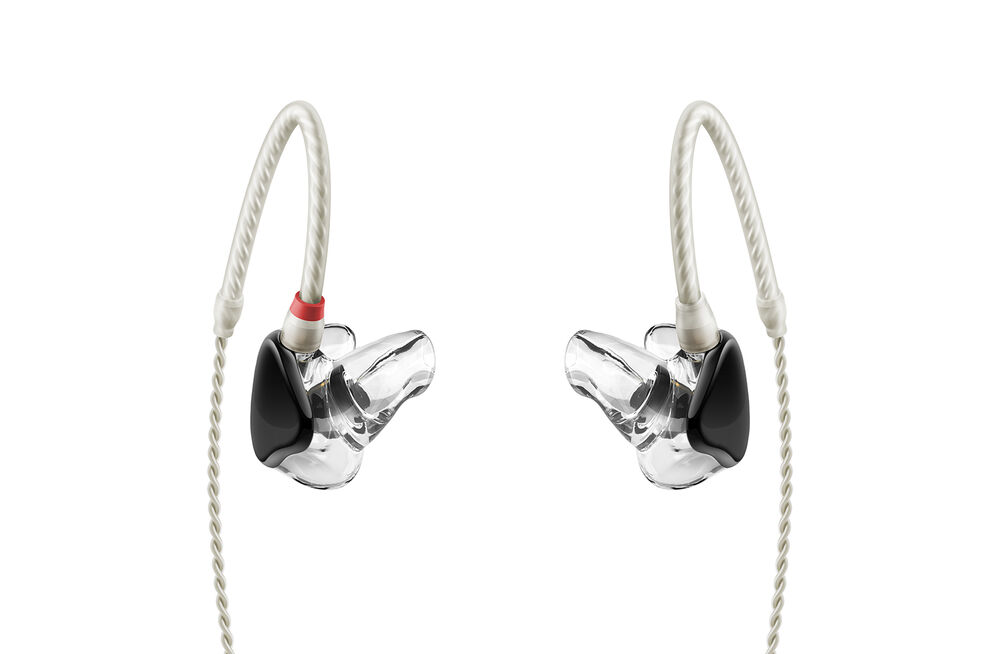 Hear and feel the FA 500 Custom difference
Download the Order Form

Have ear impressions taken at a local audiologist or one of Fischer Amp's acoustic partners

Send your ear impressions or digital ear scans (.stl file), together with the completed order form including your design wishes to Fischer Amps

Your masterpiece in-ear monitor will be crafted accurately in every detail and in combination with high-precision 3D printing technology in approximately two to three weeks

Your FA 500 Custom will be sent

Enjoy unmatched sound with a perfect fit.
What's in the Box
FA 500 Custom
Transport Case
Cleaning Tool
Manual
Safety Guide
Technical Data
Frequency Response: 6 – 20,000 Hz
SPL: 126 dB (1 kHz / 1 Vrms)
THD: < 0.08 % (1 kHz, 94 dB)
Attenuation: up to 26 dB
Impedance: 16 Ohms
Transducer Technology: TrueResponse® technology (7 mm wideband transducer)
Trandsucer principle: dynamic
Cable length: 1.3 m
Connection cable: 3.5 mm jack plug, detachable
County of origin: Made in Germany
TrueResponse® is a trademark of Sennheiser electronic GmbH & Co. KG, registered in the U.S. and other countries.